Insurance and Mortgage Insurances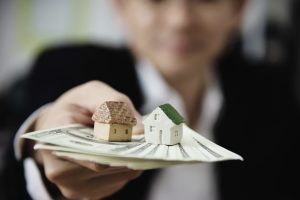 Mortgage insurance is used to protect mortgage lenders (ie originators and/or underwriters) by transferring mortgage risk, and notably tail risk, from lenders to insurers. Insurers by their nature provide services for events in the tail of distributions, whereas the banking sector tends to provide services closer to the mean of distributions. The events of the last few years, particularly those in the global financial crisis that began in 2007,indicate that MI is subject to significant stress in the worst tail events. In the worst cases, failure of a mortgage insurer may occur leading to resolution of the insurer, whereby some of the most extreme tail risk may revert to the lender at the very time that the insurance would be most needed, potentially creating systemic risk. At its most fundamental level, this report examines the interaction of mortgage insurers with mortgage originators and under writers, and makes a set of recommendations directed at policymakers and supervisors which aim at reducing the likli hood of MI stress and failure in such tail events.
Retail Consulting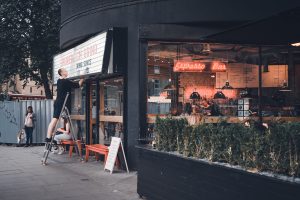 Retail Consulting is nothing but to deliver an experience that delights customers and attracts them to not just buy from you, but to buy into you. Typical consultants assess problems then scramble and outsource to deliver solutions. A retail consultant is a type of management consultant that specializes in the world of retail, which means the majority of their client base is retailers. Some clients may hire retail consultants on a short-term contractual basis if they need help with a certain issue or problem. Retail is the process of selling consumer goods or services to customers through multiple channels of distribution to earn a profit. Retailers satisfy demand identified through a supply chain. Retail involves the sale of goods from a single point (malls, markets, department stores etc.) directly to the consumer in small quantities for his end use. In a layman's language, retailing is nothing but transaction of goods between the seller and the end user as a single unit (piece) or in small quantities to satisfy the needs of the individual and for his direct consumption. The retailer acts as a link between the customer and the marketer, who is responsible for selling the ultimate products and services to the customers. In the entire complicated process of marketing, retailer acts an intermediary in the complex marketing & distribution channel. Though manufacturers can directly sell their products and services to the end customers ultimately, it may result in high expenses, inconvenience and time-consuming process.
Health & Life Sciences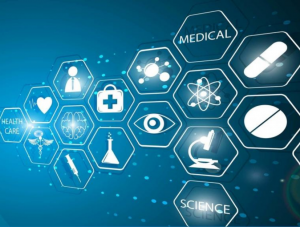 Life science is one of the two major branches of natural science, the other being physical science, which is concerned with non-living matter. By  definition, biology is the natural science that studies life and living organisms, with the other life sciences being its sub-disciplines. Careers in the health and life sciences are many and varied. You are probably familiar with numerous medical or practitioner roles, such as physician, dentist, physical therapist, or veterinarian, and may have interests in global or public health.
The life sciences or biological sciences comprise the branches of science that involve in the Biomedical science – healthcare science, also known as biomedical science, is a set of applied. Pathway, and functional information analysis is to elucidate its effect on, place in, and response to the entire genome's networks. One way of starting to impose structure on the healthcare sector is to carry. Compile a list of stakeholders that you believe are relevant to the life sciences sector. Simple activity and requires considerable thought to organise the information.
Mercurous is working with our pharmaceutical, biotech, medical technology, distributor and consumer health clients around the world every day to make that happen. See how we're helping our clients combine the latest technology with scientific breakthroughs to revolutionize how medical treatments are discovered, developed and delivered to patients around the world. Life sciences are evolving rapidly from selling products to delivering value through better patient outcomes. For those ready to seize the opportunity, it's creating infinite new possibilities to reinvent the patient experience and redefine the future of healthcare. 
Manufacturing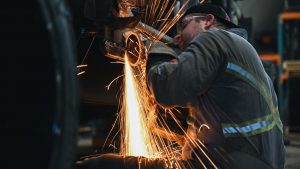 Manufacturing is the  production of products for use or sale using labour and machines, tools, chemical and biological processing, or formulation. Modern manufacturing includes all intermediate processes required in the production and integration of a product's components. Coinciding with the wholesale digital interlinking of society, transformation of the industrial sphere is one of the world's current mega trends, affecting companies representing two thirds of global GDP. Creating value with digital isn't just a simple game of mixing and matching digital technologies.
Companies also need to completely reinvent their operating models, production and value chains, becoming what we call an Industry. Lean manufacturing aims to eliminate waste in every aspect of operations. Yet most manufacturers lose time, money and opportunity with disconnected data across production, supply chain and sales processes. Legacy integration tools haven't solved the problem. Leading manufacturers are turning to agile, cloud-native integration to streamline production and supply chain execution while boosting customer and partner satisfaction.
Manufacturing process are the steps through which raw materials are transformed into a final product. The manufacturing process begins with the product design, and materials specification from which the product is made. These materials are then modified through manufacturing processes to become the required part. Modern manufacturing includes all intermediate processes required in the production and integration of a product's components. Some industries, such as semiconductor and steel manufacturers use the term fabrication instead. The manufacturing sector is closely connected with engineering and industrial design.  
Energy and utilities consulting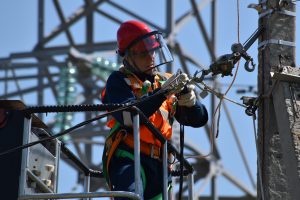 The future of Energy and utilities is digital. Discover how we're helping electricity, gas and water companies enable transformation for value and new growth. Energy and utility companies are rapidly innovating around smart grids, sensor-based equipment, sustainable energy and seamless channels of customer engagement. At the same time, they're modernizing legacy IT environments with new cloud applications. Gaining the most from these investments depends on fast, flexible integration to ensure data can be shared across the enterprise for automation and analytics.
Our world runs on utilities. That's why our utility consulting group helps companies, including electricity, gas and water, reinvent their businesses to accelerate performance and drive future value and growth. We combine our deep utilities industry expertise with digital innovation and leading-edge technology to bring unique end-to-end services to clients. Whether in power generation and transmission and distribution to energy retail and enterprise functions, our clients are proving there's nothing companies can't do through the power of digital.
There is an oil and gas transformation underway. Whether it is investing in renewable gas, digitizing operations or mastering technologies like AI and IoT, leaders today must reinvent their DNA to transform, grow and adapt to succeed. That's where we come in. our consultants enable oil and gas companies to turn digital disruptions into solutions for competitive advantage. Placing our citizens at the centre will help guide the changes needed, while at the same time help earn their trust to sustain and grow in an increasingly complex business landscape.
Higher Education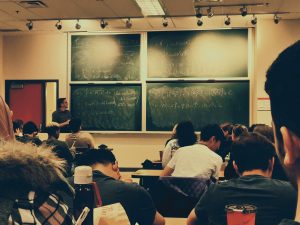 Higher Education is tertiary education leading to award of an academic degree.  Higher education, also called post-secondary education, third-level or  tertiary education, is an optional final stage of formal learning that occurs after completion of secondary education. Every child is born full of creativity. Nurturing it is one of the most important things educators do. Creativity makes your students better communicators and problem solvers. It prepares them to thrive in today's world — and to shape tomorrow's Inspire students to connect, collaborate – and create a better future. Integrating technology into the learning process is fundamental for educators – but changing institutional culture and teaching practices can be a challenge.  Mercurous Software Solutions can help you successfully managing large-scale technology investments. Transform the learning environment through our comprehensive portfolio of collaborative, mobile and data-driven solutions. See how schools and institutions will embrace new learning environments, redefine classrooms and drive successful student outcomes.
Banking and Financial services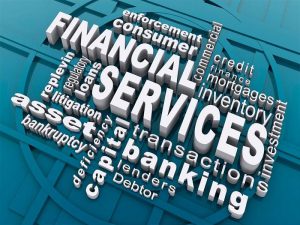 Digital transformation is at the top of corporate agendas for today's financial  institutions. A significant digital mobilization is underway in financial services, and it's not limited to back offices.  The front-end is going through a digital upheaval as people and businesses demand customized, personalized and self-directed financial services.
At the same time, financial institutions are fending off a new class of financial technology competitors that are upending traditional business models with innovative digital services. The financial service providers that can fully leverage their data will adapt, survive and thrive. Those that don't, risk seeing their offerings reduced to commodities.
Banking and Financial Services is more competitive, high-performing and open than ever. See how we're helping banks and financial institution win in the digital economy and get ready for what's next. The banking industry has never seen more disruption—new, innovative challengers and advanced technologies are changing market structure and taking a bite out of revenues. In fact, 17 percent of industry players that entered banking over the last 13 years have grabbed one-third of revenue growth in Europe. For incumbents, the time to act is now.
Financial services are the economic services provided by the finance industry, which encompasses a broad range of businesses that manage money, including credit unions, banks, credit-card companies, insurance companies, accountancy companies, consumer-finance companies, stock brokerages, investment funds, individual managers and some government-sponsored enterprises. Financial services companies are present in all economically developed geographic locations and tend to cluster in local, national, regional and international financial centres. 
Automative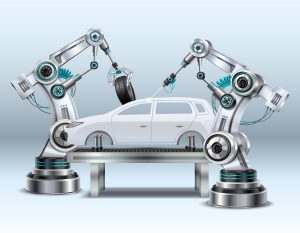 The concept of what a car is for is drastically changing. The convergence of four mega trends electrification, autonomous driving, connectivity and the sharing economy is revolutionizing today's automotive businesses. Each one of these trends is powerful on its own, but the combination of all four is profoundly disruptive and creating the need for change.
But the game is changing new players with customer centric business models are entering the automotive space. Customers' mobility needs and expectations, shaped by experiences in other industries, are soaring. Automotive players still are in a good starting position to win the customer, but they must act now, reinventing themselves in 3 key dimensions: agility to compete, customer and new business models.
Today's shoppers and owners have higher expectations for your brand. They want a seamless journey through every stage of the customer life cycle. Engage your prospects wherever they are online, on their phone, or on social media networks. Drivers expect brands to be there for every stage of vehicle ownership. It can helps you draw on your legacy investments to create more personal, connected experiences. So you can sell better, service better, and keep the relationship strong. 
Transportation and Logistics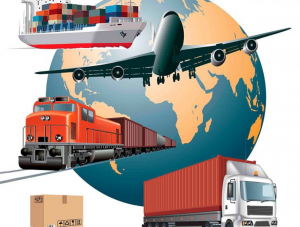 Transportation is simply moving products and  materials from one place to another. This includes the shipment of raw materials to the manufacturer and movement of the finished product to the customer. Transportation also includes the movement of parts to assembly areas as they are assembled.
Logistics involves getting your products to your customers on time, in the correct quantities, in good condition at the right price. This includes overseeing transportation, as well as storage of materials, production and inventory management. 
Agriculture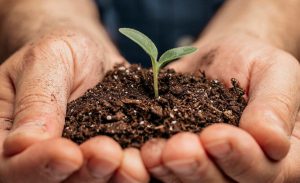 As food production rises, digital technologies are leading to data-driven decisions that increase yields and drive down operating costs for producers. Distributed sensors, advanced analytics and cloud-based applications are creating the digital farm where real-time data now flows from the field to the farmer, suppliers and other commercial stake holders.